Spices
Find every fresh spice you need for a well-stocked kitchen. Our natural and organic range of spices, spice mixes and aromatic herbs are just perfect for regular home cooking and for professional cooks. Our spices will enhance, enliven and completely rejuvenate your cooking with its freshness and goodness. Pepper, ginger, cardamom, nutmeg, garam masala… you name it, we have it. The high quality of our spices and herbs are simply evident from the fact that they come to you straight from the spice gardens of Munnar and other spice growing regions of Kerala and across India.
Pickles
We present to you a tantalizing range of fresh fruit and vegetable pickles and chutneys. All made from tried and tested home recipes that have been the secret family treasures for ages. Our spice enriched pickles with fresh-pressed oils are a delicious dip or accompaniment to any meal. Some of our best-sellers are pepper, lime, ginger, clove and of course mango pickles. Made with modern technology in tune with international standards, our pickles are the best pick of the season preserved authentically to bring that special Indian twist to your everyday meal.
Dry Fruits
Dry Fruits are excellent nutrition boosters. They are great for those who are on a diet. Dry fruits are indispensable ingredients for Indian sweets and desserts. We present a wide range of the best dry fruits. Our dry fruit collection is best for fruit salads, nut mixes, juices and ice cream sundaes. You will find a range of dried cashews, pistachios, raisins, dates, figs, prunes and much more. They are nutrition-packed and remain fresh for a long time. They are good as snacks and are great for blending with other foods and even for curries.
Tea & Coffee
It is well known that some of the best coffees and teas in the world are grown in India. No day is complete for an Indian without a few cups of tea or coffee freshly brewed. The best teas and coffees are grown on the hilly tracts of Kerala. Along with spices and innovative combinations, you will find the best and most invigorating beverages on this site. Come take a refreshing journey of discovery and you will enjoy the trip that is great for sharing with friends and family too. No morning, late afternoon or evening will ever be complete without a cup of tea or coffee from our range.
Spice Plantations – A Slice of Life
Fed by two thunderous monsoons, the rich mountainous soil of the Western Ghats along Kerala enjoys unique geography that allows the best spices in the world to be cultivated. The spices from the Munnar region are recognized as the best in the world for their rich aroma, piquancy, and flavor.
Spices And Health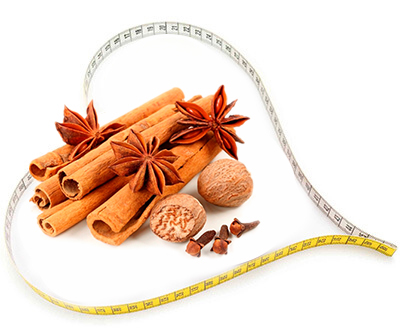 "Whether I am cooking a continental dish or a French recipe… or occasionally an Indian recipe, I resort to the freshest spices I can get… and I trust spicesmunnar to deliver spices to me directly from the farmlands of Kerala… Nothing is more fresh, tangy and tasty." ---Adele Dunlap, Ohio, USA.
Latest News From The Blog
Spices have always been used since ancient times for making food tastier. The high ranges of Kerala have long been known as the cradle of spices where the best spices in the world are cultivated and produced in abundance. This is the region from where the world gets its best peppercorns, ginger, nutmeg, cardamom, cloves...
For the rest of us, what we will eat and where we will get it is a weekly, if not daily, consideration. Endlessly circulating the grocery store or local farmers' market for produce can get monotonous