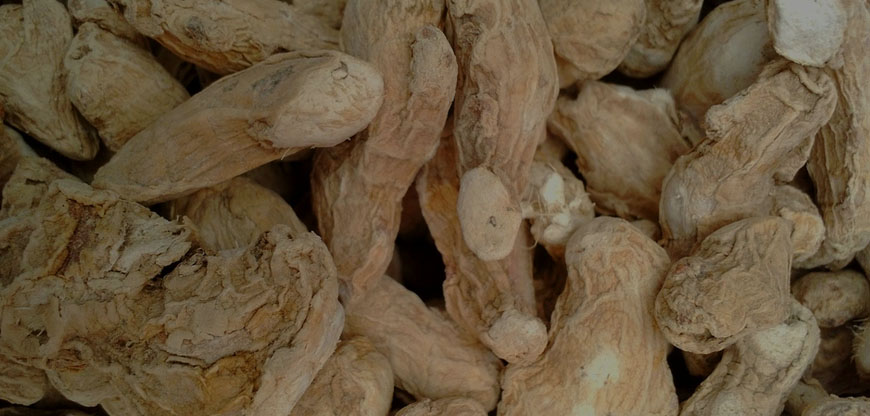 Dry ginger has is something that can be stored for a long time. While it has a large portion of the medicinal properties of fresh ginger, dry ginger has special therapeutic properties. This is because ginger is high in Vitamin A, Vitamin C, Vitamin E and B complex, Phosphorous, Sodium, Iron, Zinc, Calcium, potassium, manganese… Dry Ginger can be used powdered and it can be bought as such too. The best dry ginger can be bought easily through spicemunnar.com.
Dry Ginger, usually called Chukku or Sukku, is widely used in the preparation of home remedies for cold and cough as well as in the preparation of Ayurvedic medicines. This is because dry ginger is good to relieve gastrointestinal problems. It is particularly good in eliminating the gas build up in the intestines.
Dry ginger helps provide relief for such ailments like nausea, morning sickness, colic etc. Dry ginger can be added to curries, stews and other curries. Dry ginger can be soaked before using in curries too. Dry ginger is also used in baking puddings and bread. They are best for making ginger candies with sugar syrup.
Curries and gravies taste special and better with dried ginger powder. It is used in the making of masala tea which is popular across North India, especially in Gujarat. One of the generally accepted benefits of dry ginger is in relieving headache. Chukku Kaapi – coffee with dry ginger is particularly loved in the hilly regions of Kerala and Tamil Nadu for being a reliever of sore throats and as a perk up. It is also served during fevers and helps bring down the temperature in the body.
The anti-inflammatory properties of dry ginger powder can help soothe arthritis, especially in senior persons. To relieve pain, a paste of dry ginger powder can be applied in the region of the body. Making a decoction of dry ginger water during the winters will help keep the body warm and prevent the occurrence of cold and coughs. Those wishing to reduce weight can drink tea with ginger water – this will help reduce fat in the body and help to burn it passively. To get the best quality dry ginger powder you can always log online and buy from spicemunnar.com